I'm definitely not an expert in lending, and I'm not an expert in credit repair either. I do however, like to encourage people to check out their options. Even if you know you have not so great credit, talk to a lender first. Maybe your circumstances are unique or maybe a lender can give you some advice on how to obtain a low in the future??? You never know until you ask!
Or maybe you need to think about a lease to purchase option? At least you only have to move one last time!
Castle Rock Real Estate-Stephanie Sawin Realtor. Stephanie Sawin specializes in first time Buyers and Sellers, new construction homes, customs homes, land sales, and investment properties in Castle Rock, Franktown, Larkspur and surrounding south Denver metro communities. Whether buying or selling, I specialize in a real estate experience tailored specifically to your wants and needs. Please contact me directly via phone or text: Stephanie Sawin 720-306-1492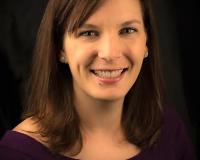 Real Estate Agent, Stephanie Sawin, has been in the sales and hospitality industry for 13 years. She has a Bachelor of Science in Culinary Arts Management along with her real estate license! What do y....